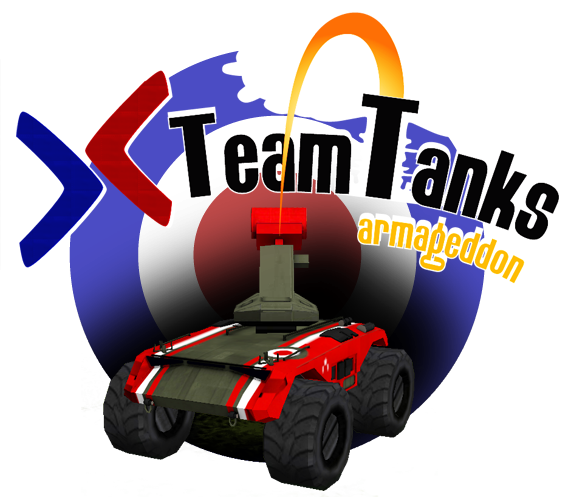 TeamTanks
A downloadable game for Windows
TeamTanks the orginal 3d multiplayer stunt battle tank game. The game made its debut in 2006 as a 3D browser game and was very popular worldwide, we tracked over 100 million tanks being played and destroy- this is a full version pc download port of that game.
TeamTanks has many battle arenas ready for play, each with varying combinations of new type weapon pick ups, tactical terrains and physics. Everyday a new alternative global -Weapon of the Day- is released gamewide, offering a great depth of play and tactic change.
The core of the engine is physX physics, a very fast robust physics stunt tank that whilst battling in game you can trick flip. slide, jump and generally trick style your way to victory. The more stunt and better driving the faster and higher your tank gets- if your get high enough you'll be invincible!!
There is a vast array of devasting next gen weapons to enjoy.... tactical nukes, remote mines, drones, 73mm cannon, lasers, guided missiles to name but a few :)
Happy Battling
Gamevial.com

Install instructions
Download the Teamtanks.zip file, extract to a location of your choice, this will extract the single file teamtanks.exe. Double click the exe to play, game instructions in game.
Comments
Log in with itch.io to leave a comment.
My anti vir says it has "Trojan-PSW.MSIL.Agent.akga". I really want to download and play this is it safe?

No servers/levels problem fix :
1) Download cheat engine 6.2 and team tanks
2) Open team tanks after open quick cheat engine
3) On cheat engine click computer icon and select teamtanks.exe
4) After select string on 4 bytes
5) Write 77.92. On text and click first scan
6) Click 77.92. 2x and change 77.92. to gamevial.eu on bottom value
7) Click game
8) Enter your tag
9) Enjoy the game!
NOTE:This code Works on all gamevial server/level games
when will the servers go online again?